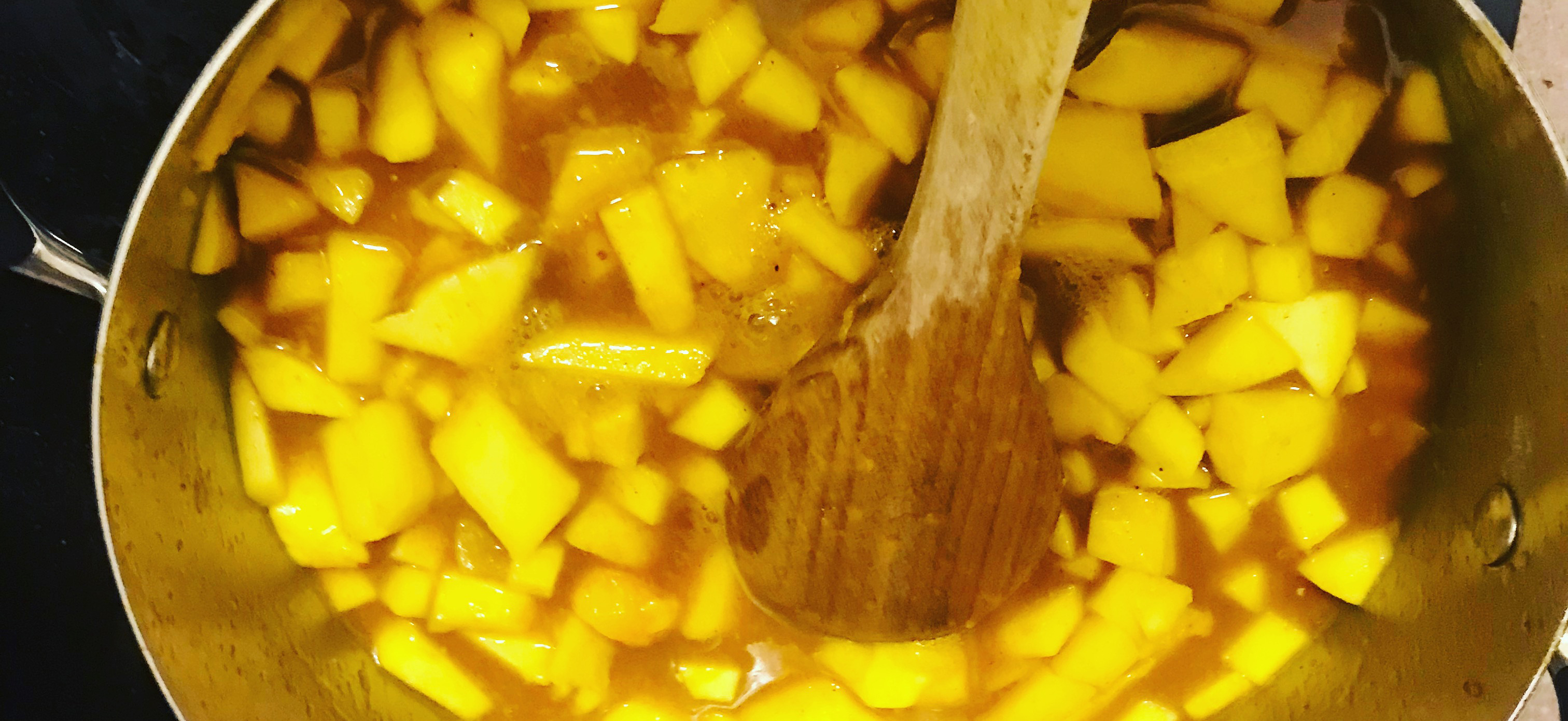 Indian Mango Chutney
December 30, 2018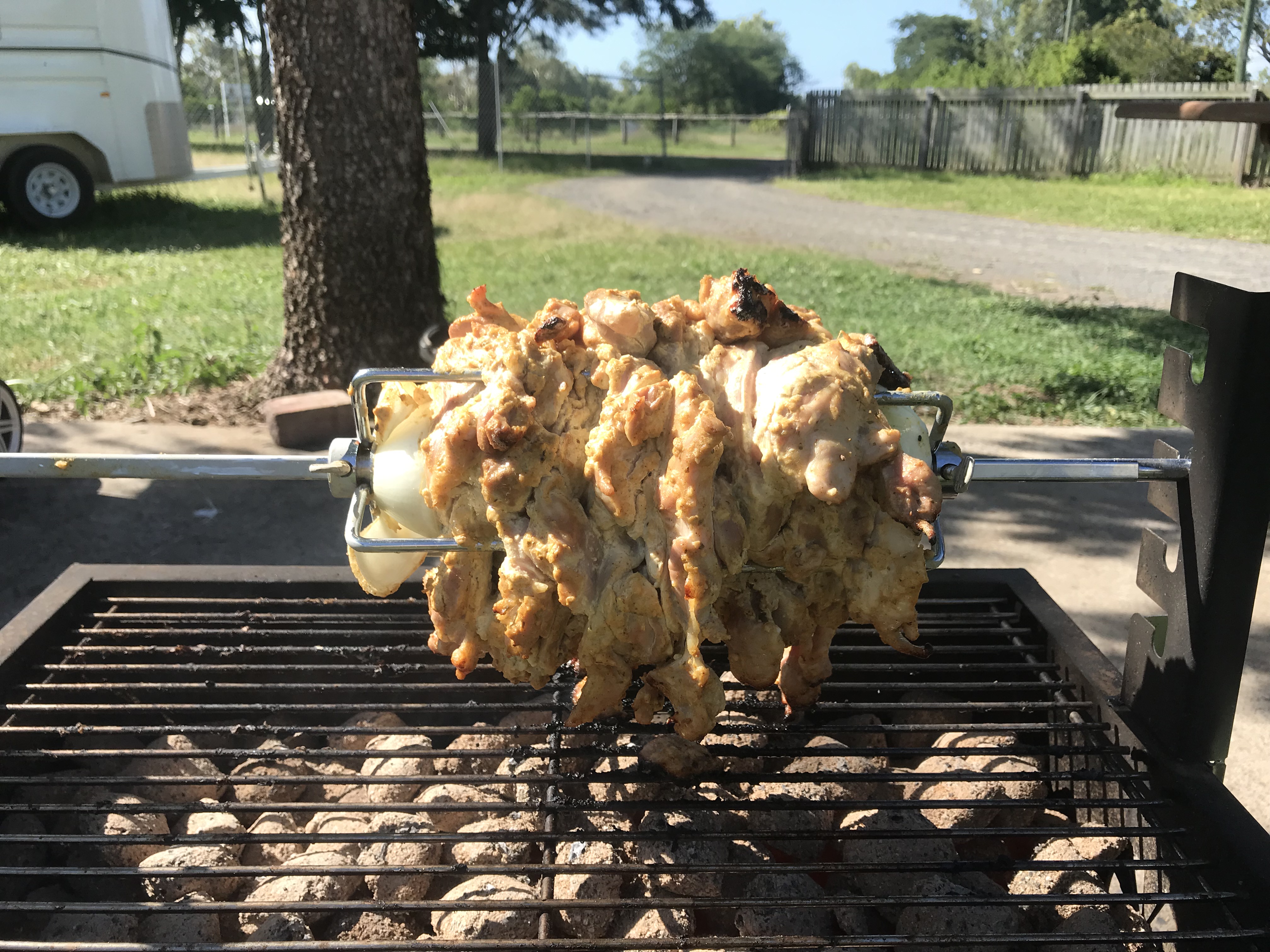 Greek Style Rotisserie Chicken Kebab
January 2, 2019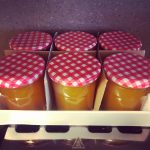 Mango Jam
Print Recipe
My first attempt at Mango Jam – was a real hit with family and friends.
Ingredients
4-5

Mangos

1

Lemon

Juice

1/2

Lemon

Zest

Sugar

Equal Amount to that of Mango

Water

1/4 – 1/2 Cup to stop sticking
Instructions
Prepare Jars and Lids (10-15 minutes) in a 115 Degree C oven. Wash with soapy water and rinse well… place in oven for 15 mins to sterilize. Or use your own preferred sterilization method.

Peel and dice mangoes.

(Keep pips aside and try to crack open – this will help with the jams pectin development when cooking)

Place chopped mango into the bowl with the same amount of sugar – I use castor sugar for a more refined jam.

Add just enough water to keep from sticking, about 1/4-1/2 cup.

Add in the cracked mango seeds – this will help with pectin development and also loosen off some of the mango from the pips so you don't waste any 🙂

Immersion blend the pot to get a smooth consistency or a consistency that would like to have in your jam if you like lumpy fruity bits – I prefer a full blend. You can do this in batches in a blender if you don't have a wand blender.

Then cook until thickened to your desired consistency. Stirring once in a while to keep bottom of pan from sticking.

(Ice cold plate method: before beginning, put a clean plate in the freezer, when the jam begins to thicken, test the thickness by dropping a spoonful on the cold plate. Cook until desired consistency.).

Cool to room temperature and ladle into your jars and seal.
Notes
this jam is an amazing breakfast spread, something to pop onto cheesecake or even mix with some dijon mustard to do a marinade for meats like pork or chicken or salmon.