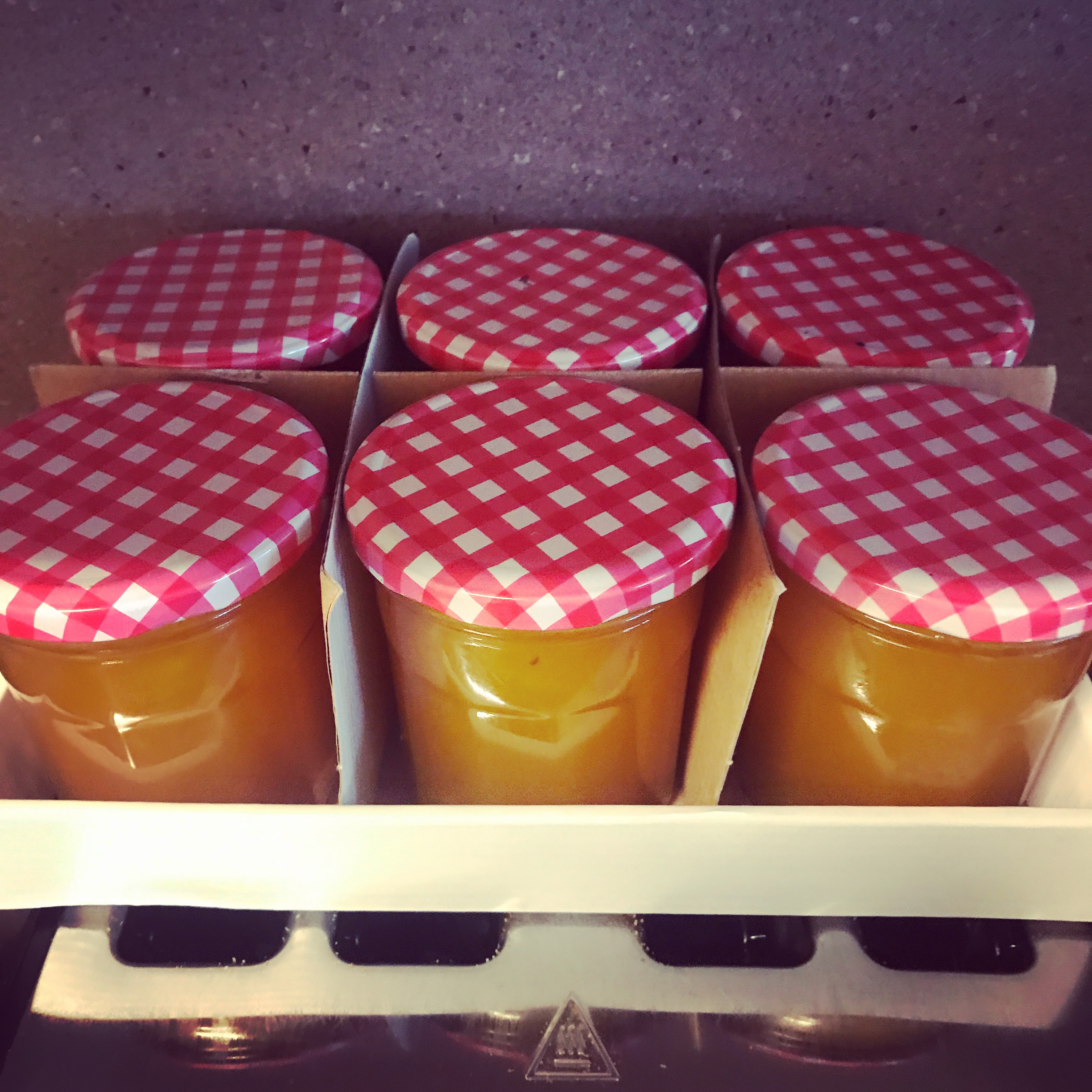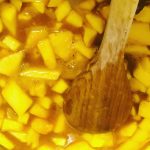 Indian Green Mango Chutney
Print Recipe
Had a huge haul of mangos up at the farm this year, so decided to do a few new recipes for them. This one is a great condiment for Curries used as a spread if you like a tropical spicy hit and a great recipe for both green and ripe mangos.
Ingredients
1

tbsp

cooking oil

2

teaspoons

Ginger

finely minced

2

cloves

Garlic

finely minced

1

teaspoon

powdered chilli

(or one red chill finely sliced)

1

teaspoon

Ground Corriander

1/2

teaspoon

Ground Cummin

1/4

teaspoon

Turmeric

1/4

teaspoon

Ground Cardamom

1/4

teaspoon

Ground Cloves

1/4

teaspoon

Ground Cinnamon

1/4

teaspoon

Salt

4-5

200-300 grams each

Mangos

peeled and diced

1

Cup

White Vinegar
Instructions
Heat the oil over medium-high in a medium stock pot. Saute the ginger, garlic and red chilies for a minute. Add the spices and saute for another minute. Add the diced mangoes, sugar, salt, and vinegar and stir to combine. Bring it to a rapid boil and reduce to medium-low. Steady simmer for 1 hour. Remove from heat and allow it to cool. If you prefer smaller chunks, use a potato masher to mash the mixture to the desired consistency.

For storage, chutney will keep for a while because of the high acidity content. A conservative time frame would be up to 2 months in the fridge (in a sealed jar) or for several months in the freezer. Canning of course yields the longest shelf-life: Pour the hot mixture directly into sterilized jars and process in a water bath for 10 minutes. Let sit undisturbed for 24 hours, then store in a dark, cool place. Will keep for at least a year.