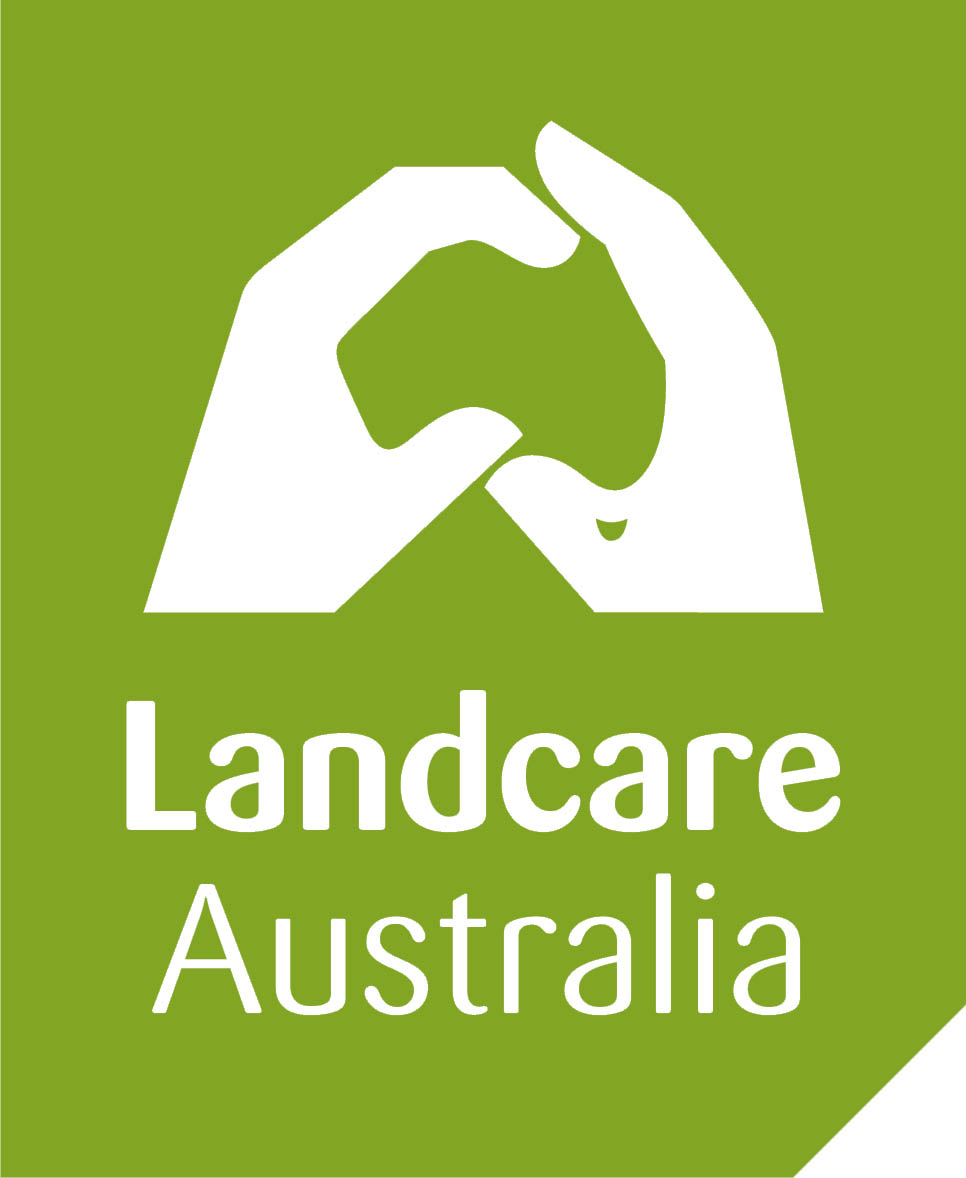 Thank you for the opportunity of showcasing my creative, design, layout, typography, video and motion skills amongst others for the role of graphic designer.
This page contains some select examples from my wider portfolio, as well as commercial in confidence assets included specifically for this application.

M: 0412 287 104
Longform Examples
Please note that these items may contain commercial in confidence material, and may have some elements deleted at clients request must not be shared.
This section has been included here as CIC documents are not included in my public facing portfolio.

Long form reports are something I enjoy producing, be it a report with photography, illustration, iconography, unique use of typography, or standard text heavy reports that utilise citation standards, like ADA, Harvard, MLA, APA, Chicago etc. Maximising the readability and communicative skills of layout to enhance the messaging to all stakeholders is a passion of mine.
Video Production
I storyboarded, shot, produced, edited and output all of the below samples. I work with Premiere Pro and After Effects for most productions, utilising the Adobe CC suite, but am also skilled with AVID, Final Cut Pro and Motion amongst other apps.
1
Create campaign brand from concepts to final artwork and develop assets for all communications channels – print and digital
I have produced hundreds of campaigns from conception to fulfillment across not only print and digital, but also broadcast (TV/Radio), out of home, events and merchandising.
2
Create and manage graphic design assets for all marketing and communications activities including – WordPress websites, social media channels, newsletters, eDMs, event collateral
My skillset for delivering cohesive assets for marketing and comms is second to none. I have senior level skills in wordpress, along with other platforms, and can also code in html and css with ease. I have designed hundreds of eDM's, work with multiple CRM systems, membership and fundraising platforms and I can deliver these items, including event creative, signage, LCD screen animations, powerpoint presentations and a kicker of a social media campaign to boot – all in the right visual and tone of voice making sure messaging is at the core of every visual.
3
Create print and digital version of long format documents such as the company Annual Report and other business reports and prospectus documents
I am just as at home with a long form document, annual report or pitch as I am with a slick Instagram post! I am able to make sure official documents are formatted correctly, in line with industry best practice, reporting requirements and other technical specifications.
4
Manage and oversee the correct use of the Landcare Australia, Coastcare, Junior Landcare, Landcare Farming, Landcarer brands and use by the landcare community and other third parties
I have managed campaigns, such as the 2016 Greens federal election, where I was responsible for over 140 candidates and their associated on ground campaign teams. I am used to dealing effectively with a wide variety of competing requests, and making sure all stakeholders are in line with brand guidelines, procedures and protocols. Multi brand /sub-brand executions are a speciality, as making sure not only specifications are adhered to, but the brand is used within the appropriate settings, tone of voice, imagery association and other factors.
5
Maintain Landcare brand guidelines and brand templates to ensure consistent visuals across the organisation
I am proud to have designed vendor guidelines, brand guidelines and their associated templates and assets for clients external use. Making sure of consistency, reporting and filing of any and all use of the brand.
6
Manage the communications strategy of the Landcare Australia brand as required
Brand positioning and tone of voice can vary depending on the platforms in which it is executed. Making sure there is a consistency of visual and messaging, whilst tailoring it to specific platforms, audiences and executions is a strong suit for me. I like the strategy behind it and making sure whilst delivering varied collateral the campaign goals are adhered to and maximised for results.
7
Manage the visual representation of Landcare Australia's brands across government, philanthropic and corporate partner activities including their agencies
I have vast experience in dealing with all levels of corporate management, political organisations and their structures and both small and large donors and fundraising partners, as well as third party agencies and creatives. As the brand champion it would be my role to make sure the core brand values remain no matter the scale of the execution and the brand integrity is at all times managed to keep Landcare at the forefront of the environmental space.
8
Work with the Digital Marketing Manager to maintain brand alignment across digital and print platforms across all channels
I look forward to working with the Digital Marketing Manager and the rest of the team to maximise opportunities for unique and engaging creative, messaging and campaigns that can be used across a wide variety of platforms to maximise engagement rates.
9
Champion Landcare Australia's corporate brand protocols internally and externally
Protocols for brand placements obviously will be varied due to the suite of brands Landcare has. Making sure their uniqueness is celebrated, whilst maintaining a strict adherence to the underlying core brand values means that we would be able to create endless opportunities for campaigns, internal and external comms whilst protecting the strength and reputation that the Landcare brand has built over the past 30 years.
As a senior designer, creative director and communicator, with over 25 years professional experience in these fields. I have all the relevant skills and software abilities required in the job description and more! I am cross platform literate, both Mac and PC platforms, as well as mobile and device on some systems.
I am both at home in Adobe, as I am Microsoft – being able to handle all types of design output, pre-press, print, digital, OOH, broadcast, event presentations, event design and audio.
I am also a keen photographer, and re-toucher.
I have senior level CMS skills across multiple platforms, with a major focus on wordpress. I have vast experience in eDM creation, marketing funnel processes, user engagement and UI/UX design and implementation.
I have developed some major brand guidelines over the years for a variety of clients, from political parties, to NFP's and corporates. I am a stickler for brand guidelines and usage, whilst maintaining positive and engaging relationships with a large amount of stakeholders.
I pride myself on my project and time management skillsets, ability to work with others, share knowledge, and can take any critiques well – and with good humour.
My interest in the NFP and environmental sectors has driven a lot of the work I have done over the years, as it is a passion and driving force in my life to make sure our environment is protected.
I hope that looking over my CV, skills and portfolio, you will see that I am able to not only fulfill the requested elements in the job description, but bring a large value added "package" in myself to the Landcare Australia team.
Self-starter and motivated
I have a go get 'em attitude and highly motivated to succeed at all tasks whilst always seeking out ways to increase efficiencies, new opportunities and possibilities for my work.
Lateral thinker with good problem solving skills
To quote one of my referees, "when he gets a brief, he thinks about the problem we have to solve, the strategy, design and execution and everything in between, leaving no stone unturned."
Discerning, opportunistic and strategy focussed
I love working on strategy to increase outcomes, partnerships, growth of opportunities and how that can relate to campaigns and organisational goals, both short and long term.
Excellent interpersonal and communications skills
Very much a team player, I get along with all types of people, stakeholders and personalities. I enjoy communicating in various tones of voice in comms and creative, learning new concepts and ways to engage with audiences.
A team player who likes a fast-paced environment
Team work makes the dream work! Collaborative working environments is where I shine the most, and am used to a fast paced environment and deadlines thanks to my experience in the publishing industry. All whilst maintaining quality, best practice and standards.
Ability to work in a small group environment
When serving a large base of stakeholders, partners and organisations like Landcare does, it helps to have great "go-to" professionals to make sure you get things done efficiently, effectivly and minimise lost-in-translation moments larger teams can have. My skills lend themselves to smaller outfits, as I am capable of pulling up my sleeves and pitching in - even in areas that are "out of scope" on the JD. A good team works together, shares knowledge and enjoys the work; together.
Excellent time management skills and is motivated by deadlines
My project management skills enable me to handle many projects and tasks at the same time, I pride myself on being able to combine strategy, timelines, output and efficiencies. Motivated by the goal that additional time can be used to persue new tasks and growth.
Goal and achievement oriented
It is my personal and professional goal to succeed at all campaigns and maximise ROI. Long term growth and success for myself and Landcares campaigns and communications would be highly fulfilling.
Energetic, flexible, collaborative, and proactive
My enthusiasm for this role, the organisations goals and activities as well as having the opportunitiy to work with some of the best leaders in the environmental NFP space would be an incredible opportunity, I am a team player, happy to help out across the board with maximum flexibility to issues, working with and for the greater goal of the organisations mission statements. I look forward to adding not only the graphic design and digital skills to the Landcare Australia team, but helping the team grow in capacity and deliver additionally exciting opportunities both short and long term.
Rob has been a trusted professional colleague for well over a decade.
I have had the pleasure of working with him on different projects over the years from PR, marketing through to branding projects.
Rob is multi-level talented, when he gets a brief, he thinks about the problem we have to solve, the strategy, design and execution and everything in between, leaving no stone unturned. He is able to work on and offline and pivot and do somersaults where and when needed.
He is tech savvy and keen to innovate the marketing landscape in Australia.
Rob is incredibly hardworking, passionate, and dedicated to his work and those he works with.
He takes the lead and can drive projects creatively and effectively. To top it off, he is a good guy, he won't let you down, an asset to your team.
I would work with him again given the chance.

Jules Smith
EMBA – Senior Global Brand and Marketing Consultant
ph: 0432 282 329
Rob Manser worked as a digital campaigner and communications manager for the NSW Greens in the recent Federal election.
He also produced high quality campaign material including social media tiles, videos, press releases, microsites, landing pages, emailouts, media briefings, leaflets and designs as well as issue and launch briefings for all Greens candidates.
Rob organised a number of key events such as the campaign launch and handled everything from venue booking, event management to sound setup and decoration, video production, scenic and more - it was amazing and garnered us coverage never before seen by the party at this level. Rob also provided sensible advice regarding traditional and social media engagement.
Rob is a very skilled cameraman, content producer, digital technician and print designer and quickly produced high quality work under constant time pressure with numerous competing demands and handled the pressure with tact and good humour.
Political campaigns are very stressful and require a willingness to pitch in and Rob handled this very well and showed a willingness to do any work required.
He worked collaboratively and was a valuable and much-liked member of the team.
When I decided to run as a candidate in a recent Greens pre-selection for a vacant parliamentary position, I knew Rob would be a valuable asset and approached him to provide campaign advice and support. His skills also afforded my campaign to become the successful candidate for Local Council in Woollahra.
Rob produced a high-quality candidate video, social media site, high quality candidate email and also handled the mail out via mailchimp. Rob proactively produced high quality social media campaign tiles based on current issues that I wanted to campaign on and utilized Dropbox so that everything was ready for me to use.
Rob's assistance transformed my campaign into a professional and successful campaign which raised my profile and future chances of election and I would not hesitate to recommend him for any communications, design, video production, digital campaigning or public relations roles.

Clr Megan McEwin
Convenor - EC Committee, The Greens
Woollahra Councillor - Cooper Ward
Please contact Rob for my private phone number should further information be required.
Rob's ability for cross platform development enabled us to sell out events, bring ticketing in house and raise revenue that exceeded expectations. Website, email and promotions made our campaigns shine along with his incredible creative for the events... I can't recommend him highly enough.

Andrew Cross
Event Manager
pvt ph: 0423 892 248
I was insistent on Rob working on my campaign as I knew that the quality of his work demonstrates not only his advanced skills, but his agility, awareness and attitude that together deliver outstanding results.

Dejay Toborek
Greens Federal Candidate for the seat of Wentworth (2016)
Greens Candidate for COS Council elections (2021)
pvt ph: 0403 021 004