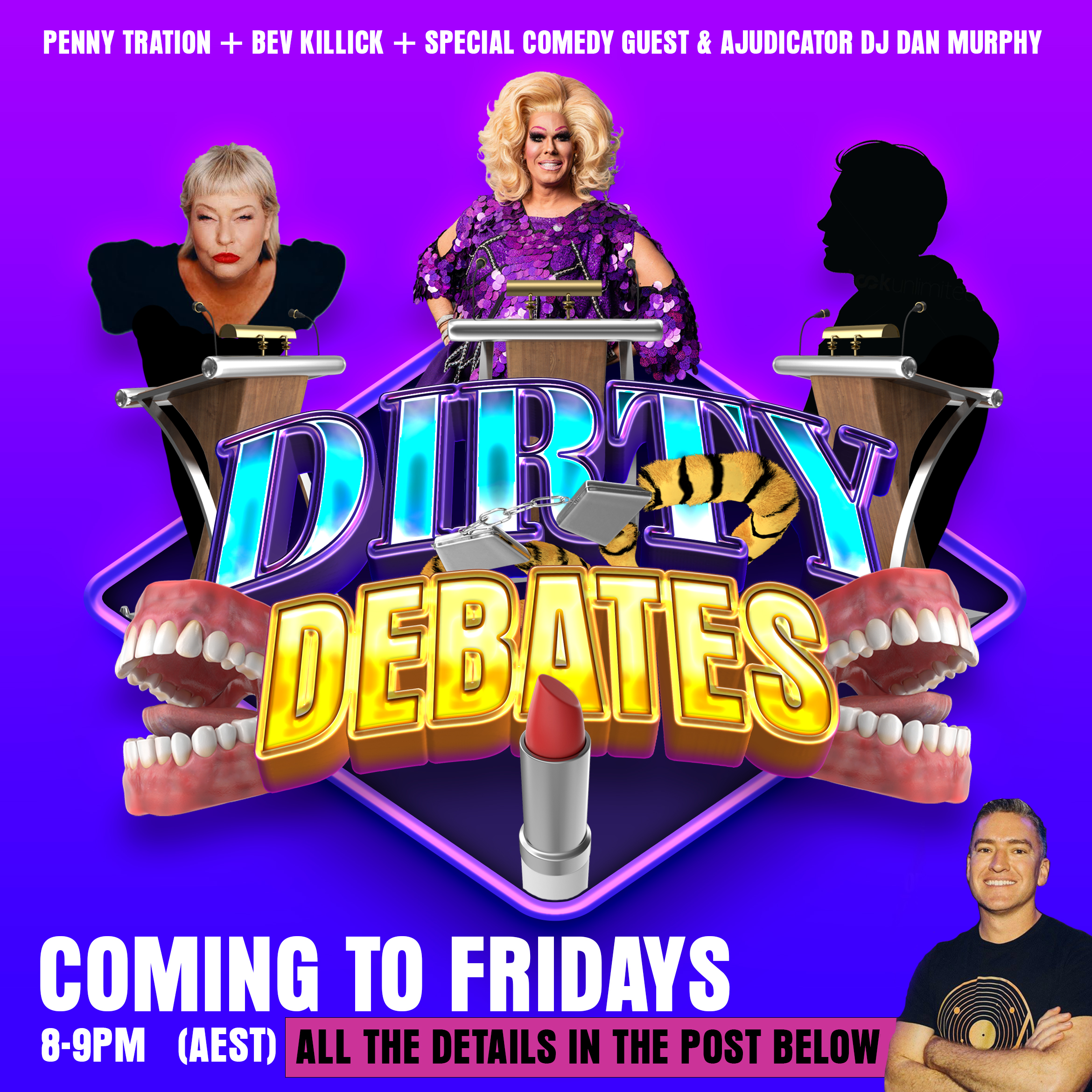 I was commissioned to design the brand and online assets for a series of events that assisted entetainment professionals to gain work over the extended lockdowns during covid.
Moving online, we workshopped different event ideas, and with many drag and comedy peformers offering pay per view options, we came up with "DIRTY DEBATES", a fun weekly event online, PPV, featuring Drag royalty and award winning Penny Tration and comedy legend, Bev Killick; as well as a different special comedy legend(s) each episode.

The series is moderated/adjudicated by global DJ icon and producer, DJ DAN MURPHY.

I built all of the brand elements in 3D so that the assets could also be used across broadcast mediums should the format be more than what has become online lockdown essential viewing.

I also produced all of the social media assets for the online events and assisted in the strategy of online marketing, ticket sales and social platform engagement for the series.

The debate continues...